Association
Every big and relevant community needs an organization behind the scene:
an association, check foundation, buy cialis allliance or even a big company.
In our opinion this organization should be:
Technology neutral
looks for the best technological solution
independent of the interest of any technology provider
Transparent
regarding the technological solutions provided and promoted
in respect to the governance and strategic choices
Open
no discrimination of any person, groups, or companies
clear process definition to join the organization and to be nominated for the varius elective offices
No profit
it only has interest in the creation of the market conditions
its costs are covered by donation and sponsorship
We are currently working on the statute definition, and your point of view  is welcome. We have been inspired by other Open Source communiies and industrial alliances, such as Apache Software Foundation, Eclipse Foundation, OW2 Consortium, Continua Health Alliance.
The following conceptual map roughly depicts the organization chart of the of the association that we are thinking to build.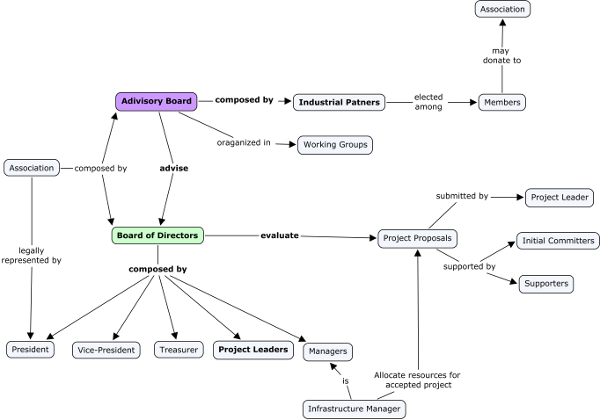 AALOA founders nominated the governing board.
.
Last Updated on Thursday, 22 March 2012 15:51